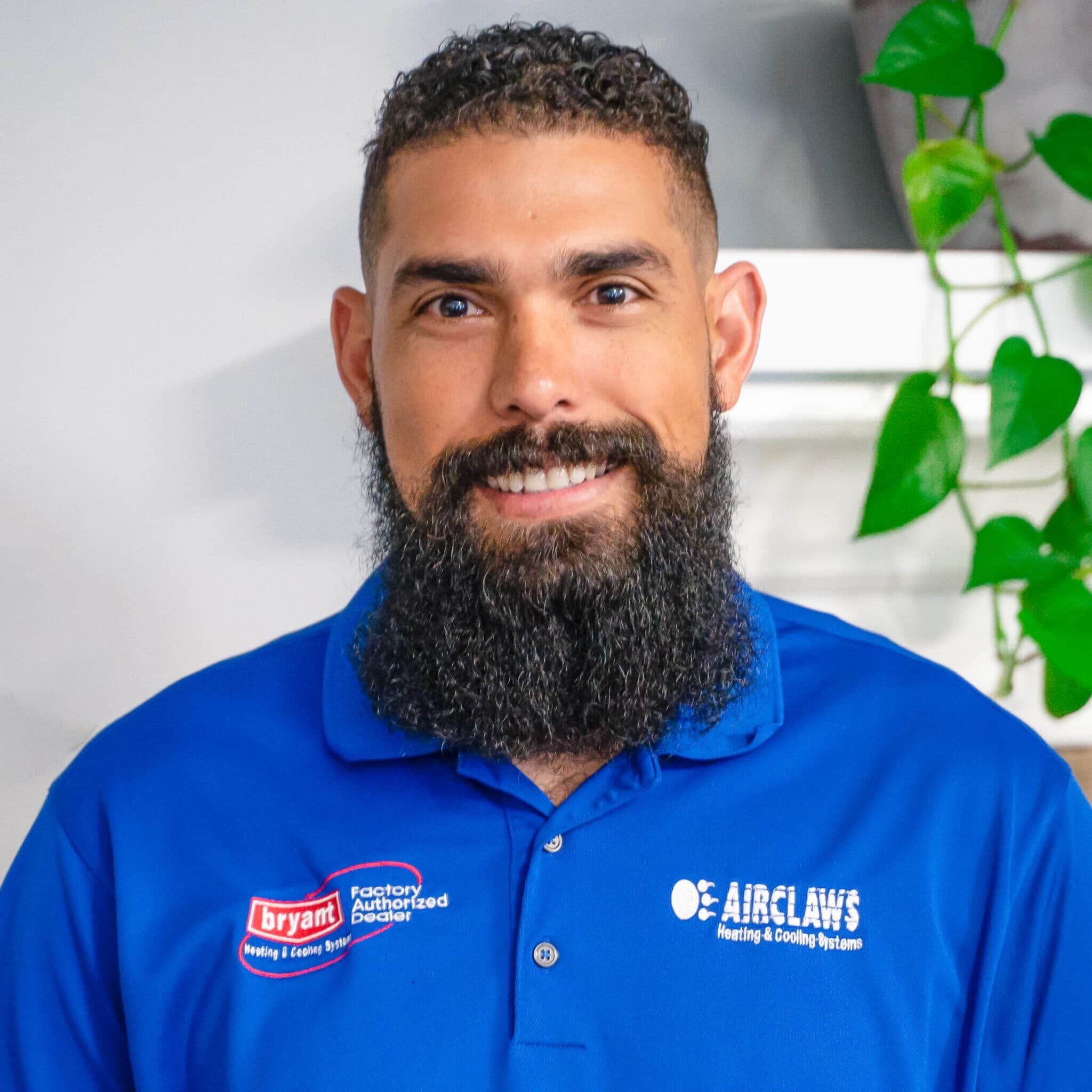 Eddy M
Lead Service Technician
Air Conditioner Repair in Athens, OH 45701
"Airclaws was an absolute lifesaver!!! My air conditioning went out the evening before a 95° day! They showed up on the same day AND fixed it the same day! Eddy was my technician, and he was THE best! Polite, knowledgeable, friendly, mindful of being in someone's home, and GREAT at what he does! I can't recommend Airclaws enough! Thank you!!"
- Suzie N.
Whole-House Generator Repair in Glouster, OH 45732
"Called AirClaws when the power went out and our whole house generator turned on but failed to transfer power to the house on the coldest day of the year! Eddy responded within an hour to assess the situation. Fortunately the power had come back on, but it also created a problem with our furnace. After the generator evaluation Eddy moved on to the furnace and quickly identified the issue. He was able to complete a temporary repair to get the heat back on until a permanent fix can be completed. We will definitely be using AirClaws to do that work! I can't say enough about Eddy and his response. He arrived quickly. Despite the brutal conditions outside he took the time to evaluate our generator and determine the issue. He also made sure to check the furnace to be sure we had heat on this frigid holiday weekend. He was polite, professional and very thorough. We are very grateful for Eddy's assistance and will not hesitate to call AirClaws next time we have an issue!"
- Richard S.
Gas Fireplace Maintenance in Jackson, OH 45640
"Eddy arrived at 8:00 a.m. (scheduled time). He was very personable and professional in his duties. He explained everything he was performing and was very knowledgeable. It is nice to know your company and staff take pride in the work they do and are very trustworthy. Thanks again for the great service."
- Danny W.
Gas Furnace Maintenance in Athens, OH 45701
"I can not say enough good things about Eddy. By proxy, I can not say enough good things about airclaws. Eddy was the absolute nicest, genuine and friendly person I have ever met. He was extremely knowledgeable, and answered all of my questions and more. I wanted to be involved in the process so he was truly accommodating and walked me through everything. When I say he was kind, I don't mean in the typical 'customer service' kind of way, I mean it genuinely felt like he wanted to answer my questions, and cared about his work. I have a feeling that if I didn't want to be involved in the process he would have professionally and courteously worked without me there as well. Eddy was prompt, and called fifteen minutes before arriving. I would not hesitate to work with Airclaws again, and if you're reading this: ask for Eddy. I'm sure everyone there does as good a job as Eddy, but he was a true gem. Thanks Eddy and thanks Airclaws."
- Mark I.