With such a unique name, it's no wonder we often get asked,
"What does Airclaws mean?"
It's a sweet story – If you would like to hear it, keep reading…
Will Tevis was raised on the East side of Athens by an Ohio University English Professor and an Alexander High School Home Economics teacher. Will was always different from his family. He loved to create and build and didn't like the classroom setting. Fortunately, his mother Jamie fostered the creative side of Will and enrolled him into a ceramics class at Seigfred Hall. Will fell in love with clay and continued showing up at Seigfred Hall even after the class was finished. Each potter has his or her own signature stamp. The three toed cat's paw was the mark that Will made to mark his pottery pieces. Over time, his three children identified themselves as each one of the small circles and thought of him as the large circle. In 1994, when Will and Natalie set about creating a new Heating and Cooling business, Will tried to think of a way to honor his children, keep the signature stamp and have a unique business name. A cat's paw with razor sharp talons able to grab ahold of anything – glass, steel, concrete and yes, even air.
Airclaws started in 1994 when Will and Natalie sold their first small heating and cooling job. Over the years it has transitioned from primarily Commercial work to a healthy mix of Commercial, Residential, Service and Maintenance. Since 2008 Airclaws has been a Bryant Factory Authorized Dealer. Partnering with Bryant has been one of the best things we could have done. Bryant has a strong program in which they work hard to help the Dealer to succeed.
In addition to heating and cooling equipment, Airclaws has added the installation, service and maintenance of Indoor Pool Dehumidification Systems, Honeywell Generators as well as Regency and Napoleon brand Fireplaces.
Mission Statement
Through excellent customer service, we will increase the comfort and satisfaction of our clients while creating and maintaining an environment that enables every team member to grow and succeed. Building a successful company in Southeast Ohio will enable us to not only provide jobs but also support our efforts in giving back to our community.
We value the input of every person who works with Airclaws. Please feel free to express your own thoughts and ideas you may have to further the success of Airclaws as a whole. And thanks again for joining our team!
We are insured and fully licensed:
State Auto Commercial Liability Insurance
Bureau of Workers Compensation of Ohio
OH 27905
WV 042109
Drugfree Safety Program
EDGE Certified
Airclaws stays current with our ever advancing industry:
Member of Athens Area Chamber of Commerce
Member of Logan-Hocking Chamber of Commerce
Member of Perry County Chamber of Commerce
Member of Athens Building Industries Association
Member of Air Conditioning Contractors of America
Trained to do AEP assessments
Trained to do Columbia Gas Rebates
Trained to be Mitsubishi Diamond Contractor
Trained to be Athens' only Regency Fireplace Dealer
Certified Healthy Air Specialists
NATE Certified Technicians
Desert-Aire Certified Service Technician for pool dehumidification

The Difference Going Above and Beyond Makes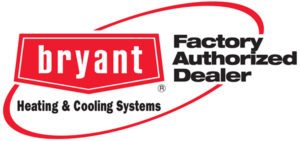 What makes a Bryant® Factory Authorized Dealer stand out is the unparalleled performance he/she offers—from reliable service to technical know-how. When choosing a dealer, look for the Bryant Factory Authorized Dealer symbol, which means your dealer has met our highest standards for superior skills, service, and a promise of 100% satisfaction guaranteed.*
NATE Certified
Bryant Factory Authorized Dealers also earn North American Technician Excellence (NATE) Certification, the leading certification program for technicians in the heating, ventilation, air conditioning and refrigeration industry and the only test supported by the entire industry. And Factory Authorized Dealers use Factory Authorized Parts to guarantee the best quality and efficiency for your system. NATE encourages the employment of NATE certified technicians for superior installation and maintenance or service of heating, ventilation, air conditioning or refrigeration systems. NATE certified technicians have proven their knowledge in the HVACR industry by passing specialized NATE certification tests.
* This guarantee will be provided, in writing, by your Factory Authorized Dealer. Applies for one year from the date of installation on residential add-on and replacement installs only. Does not apply to new construction installations. Subject to conditions and limitations. See your Factory Authorized Dealer for details.